Tiered Seating
Modular design. Your choice of finishes. 100% pre-fabricated.
A multi-functional space straight out the box.
Huxlo modular tiered seating is the perfect way to create an informal meeting space, auditorium or presentation area.
Bleachers style seating is quickly becoming a workplace staple. It's a simple and aesthetic way to create a flexible auditorium. Huxlo tiered seating is modular in design. This means that you choose from our list of standard products to create something unique to your space. All of our tiered seating is available in a range of finishes. We also supply upholstered cushion pads made to order in your choice of fabric. Our tiered seating is made to order and typically delivered within 3-5 weeks.
Design freely, estimate transparently and purchase on-demand.
Our virtual store instantly enables creatives to design and purchase bespoke tiered seating.
Try it now (desktop only).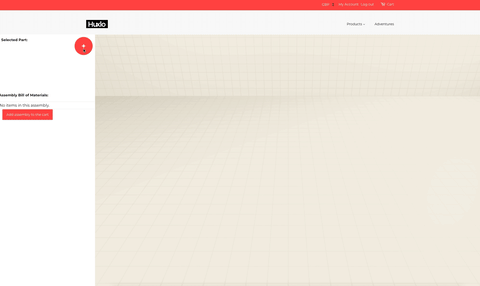 We're a furniture manufacturer that uses technology to make a link between creative and factory. Design from a catalogue of modular parts and tailor each one as you wish. When you're ready simply add your design to the cart. After purchase we use industrial CNC machines to manufacture your products before adding a hand crafted touch with upholstery and paint.
"My favourite space in the office, and therefore product is actually one we designed ourselves. The step meeting area is a great space for the entire team to come together."
-Aneeqa Khan, founder and CEO of eporta
Made on demand in the United Kingdom.
Huxlo products are precision manufactured in our Bristol workshop.
3-5 weeks estimated lead time.
Lead times depend on material availability and current demand. Premium fast track turnaround times are available.
100% pre-fabricated.
Huxlo tiered seating is delivered right to site by private courier. Each unit is freestanding and no additional fixings are required.
Natural Materials
We use natural birch plywood from European hardwood forests. We show off this modern material with smooth, exposed edges.
Durable Materials
Our plywood is composed of 13 layers of birchwood to give them long-lasting, load-distributing strength.
Are you a workplace designer or furniture supplier?
Introduce yourself and receive trade pricing.
projects@huxlo.co.uk
Get in touch today.
Email us at projects@huxlo.co.uk for more information or to schedule a call.
We will typically reply within 1 working day.
---